About Us
Meet the Team
PMI Worcester is a full service real estate asset management company that provides professional property management and real estate brokerage services. We provide both residential and commercial property owners with the highest quality property management services using state-of-the-art technology to keep them informed of how their investments are doing in real time, while providing tenants of these properties real time access to maintenance requests and billing.
PMI Worcester is dedicated to providing our clients with excellent customer service by maximizing owner profitability while preserving their investment in real estate. At PMI Worcester, we make property management, manageable!
Our office is locally owned and independently operated. We are part of a larger franchise that has been perfecting and changing the property management industry for over 20 years. The experience PMI has gained worldwide… truly reflects within our service offerings on a local level.
The key to our success is not only providing prompt, friendly and professional services to our property owners and their tenants but also understanding that your property is an important investment in your future as well as ours. We not only strive to increase the value of your asset over time, but we also help you set the maximum rent possible so each month you grow in your investment.
PMI has been voted Worcester's best property management company of 2019 by the Worcester Award Program! For more information regarding this award, please see the featured press release here: https://worcester.onlinetopnotice-2019.com/PressReleaseub.aspx?cc=DMMH-VBSR-5E99M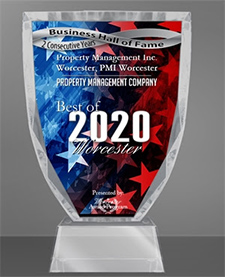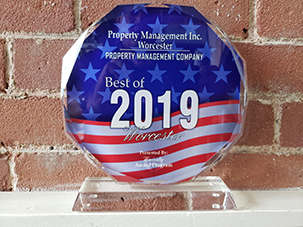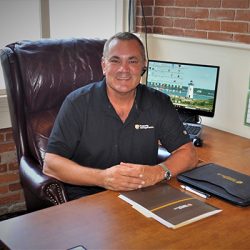 Mark Ceppi Owner
Mark Ceppi is the owner and operator of PMI Worcester. He has worked in the real estate industry since 2001, and both owns and manages properties throughout Worcester County. Mark has been involved in numerous development projects throughout Massachusetts and is experienced with construction and maintenance building codes. Through these avenues, Mark has developed unique strategies for protecting his clients' investments and a well-rounded understanding of what it means to be a property manager. Before becoming the owner of PMI Worcester, Mark previously worked in the high tech industry and holds a B.S. in electrical engineering from Central New England College.
Brian Westgate Property Manager
Brian Westgate assists in managing daily activities in the PMI office. Holding a Bachelor of Arts degree in History from the University of Massachusetts in Amherst, Brian has almost a decade worth of experience in property management. He started his career as a licensed real estate agent and worked as a manager for properties from Boston to Worcester. His professionalism and knowledge are great tools which contribute to his understanding and assisting in clients needs.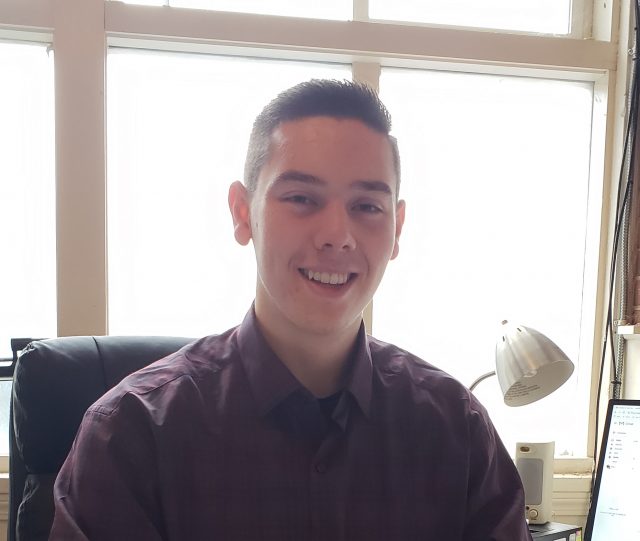 Jim KeoghAssistant Property Manager
Jim Keogh manages the business operations of PMI's Home Office in Worcester, MA. He graduated with an M.S. in Biology from Clark University in 2018, and uses his computer, verbal, and written communication skills to conduct regular and timely correspondence with owners and tenants through email, telephone, and via the online portal. Jim is a personable individual with a strong work ethic who emphasizes the importance of expedience in responding to customers' inquiries and reliability in terms of completing daily objectives for all parties. Additionally, Jim is involved with marketing objectives for prospective tenants, ledger interpretation, maintenance scheduling, record keeping, and outreach to new and current tenants to ensure customer satisfaction.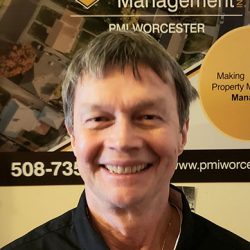 Bob Hancsarik Financial Department
Bob Hancsarik manages the financial department at PMI Worcester, and strives to ensure that both owners and vendors alike are paid accurately and promptly. He holds a B.S. in electrical engineering from Northeastern University, and previously worked for many years as a Software Development Engineer. His thirty four years of experience in the industry required great meticulousness, a skill which he utilizes daily to excel in his current responsibilities at PMI. Bob has been involved in remodeling and flipping more than a dozen properties in Worcester County since 2014, and currently maintains a multi-family home right here in Worcester."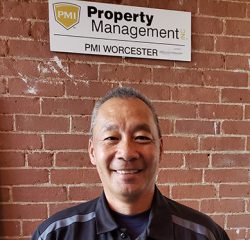 Bob Hom Maintenance Manager
Bob handles all maintenance issues and assists with supervising contractors and maintenance scheduling/coordination for PMI Worcester. Bob has 15 years of experience working in the property management industry.As a homeowner himself, he is a motivated, organized, and meticulous handyman who works very well with customers and always completes his jobs efficiently and in a timely manner, no matter how big or how small. Bob also works as a PTR certified tennis instructor at the YMCA Greendale Branch and enjoys spending time with family during his free hours.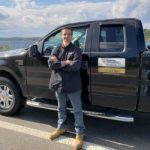 Mike Foley Maintenance
Mike handles maintenance, repairs, and other services to the properties we manage. With 15 years of experience, Mike has proven his diligence and high quality of work evident by the satisfaction customers always report after he finishes a job. He specializes in painting and carpentry, but no job is impossible for him!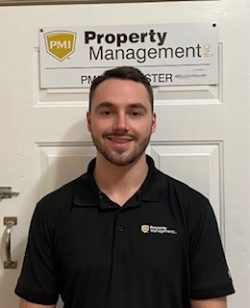 Alexander Mura Office Manager
Alex manages the daily office operations at PMI in addition to property management of the company's portfolio, working with owners, vendors, and lessees. He holds a Bachelor's degree from Fairfield University's Dolan School of Business and also has his Massachusetts Real Estate License. Alex began his career working for a national multi-billion-dollar asset management partnership; his focus was on residential leasing and management. In addition, he has many years of experience working in a family-owned company with office, retail, commercial, industrial, and residential real estate assets; he was involved in numerous aspects of the business, including management, leasing, tenant build-out, and renovation projects. His passion for and knowledge of the real estate industry, along with his genuine interest in providing superior service and value is a great asset to PMI clients. He looks forward to working with you.